MetaBomb Airdrop Campaign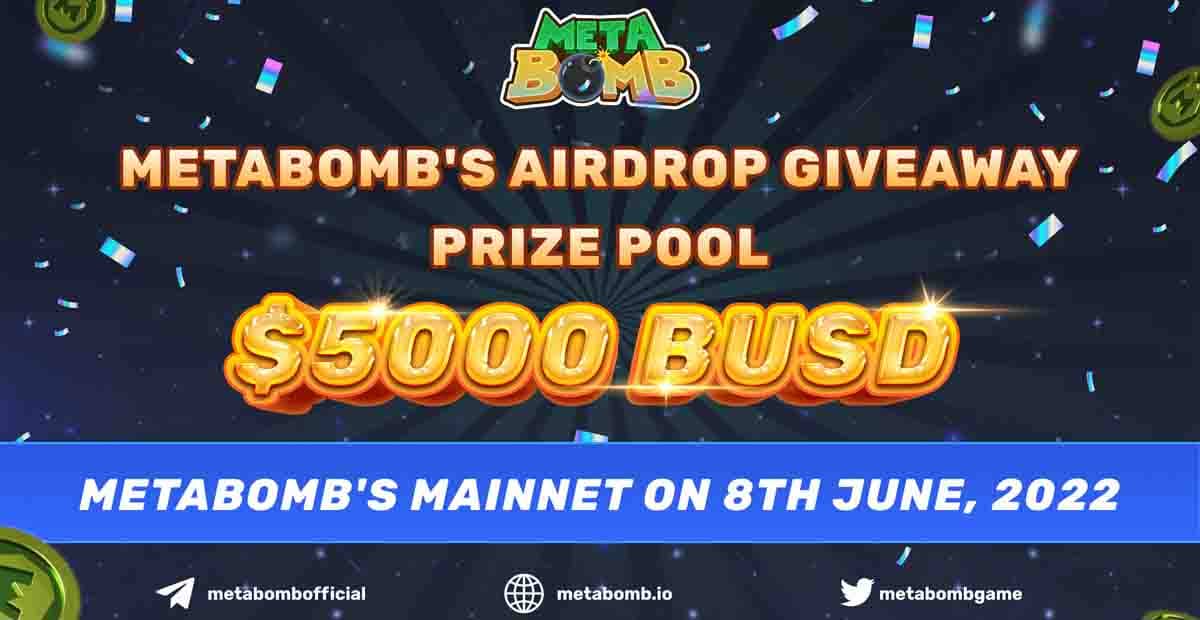 MetaBomb Airdrop Campaign is worth $5000 BUSD in rewards.
🚀 Airdrop: MetaBomb
💰 Value: 15 $BUSD
👥 Referral: 25 $BUSD
📒 Partnership: Coinlab, AceStarter
📅 End Date: 20th June, 2022
🏦 Distribution Date: 21st June, 2022
Airdrop Page: https://gleam.io/jAKon/metabombs-airdrop-campaign-celebrating-the-beta-mainnet
📖 Step-by-step guide
🔹Complete all the tasks
🔹Answer The Questions
🔹Share With Your Friends To Unlock Extra Entries
📃 Information
Metabomb is a game with simple gameplay, suitable for all different types of players. Metabomb opens up a metaverse world where players can earn real money through it.
🌐 Website: https://metabomb.io/
📢 Notes
💎 Top 20 participants with the highest referral count will receive $25 each worth of $BUSD each.
💎 300 Random winners will receive $15 worth of $BUSD each.
Disclaimer: Please do your own research before joining to any airdrops project, also airdrop is 100% free. Don't send any fee or penny for receiving airdrop tokens. Kindly Note – Never Pay Any Amount For Claiming Airdrop & Presales/IDO.
Related Airdrop: