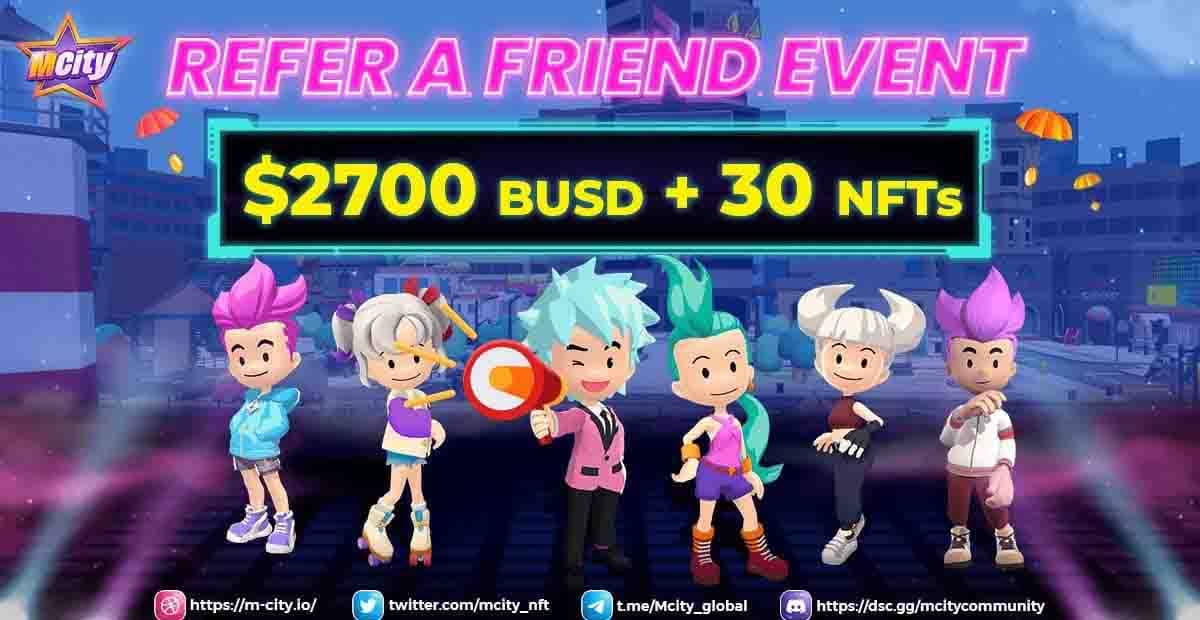 M-CITY Airdrop CAMPAIGN is worth $2,700 + 30 NFT MCT Pool.
🚀 Airdrop: M-City
💰 Value: $2,700 + 30 NFT MCT Pool
👥 Referral: +3 Entries
📒 Partnership: Moonlab, BscStation
📅 End Date: 25th July, 2022
🏦 Distribution Date: 1st August, 2022
Airdrop Page: https://gleam.io/Ntp2Z/mcity-airdrop-campaign
📖 Step-by-step guide
🔹Complete all the tasks
🔹Leave your BSC Wallet Address
🔹Refer Friends For Extra Entries
📃 Information
M-City is a SocialFi Metaverse platform built on BNB Chain and Polygon with the goal of connecting the community and bringing the entertainment industry to Metaverse through the use of blockchain technology.
🌐 Website: https://m-city.io/
📢 Notes
💎 The more entries you have, the more valuable rewards you earn.
Disclaimer: Please do your own research before joining to any airdrops project, also airdrop is 100% free. Don't send any fee or penny for receiving airdrop tokens. Kindly Note – Never Pay Any Amount For Claiming Airdrop & Presales/IDO.
Related Airdrop: