Ink Finance Giveaway is worth $3000 QUILL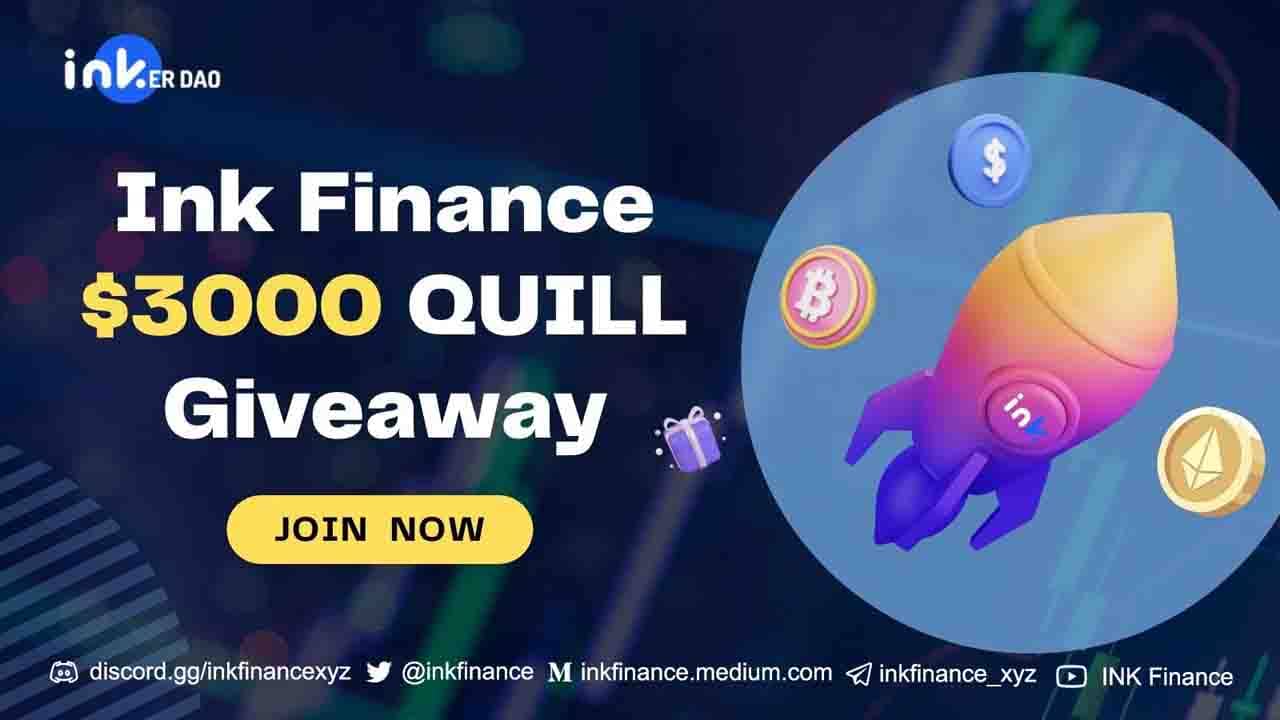 Ink Finance Giveaway is worth $3000 QUILL for 200winners.
🚀 GiveAway: Ink Finance
💰 Value: 200 winners, $10 QUILL /each
👥 Referral: $50 QUILL
📗 Investors: Republic, Alliance, Polygon
📅 End Date: 31st August, 2022
🏦 Distribution Date: 5 days after TGE
Airdrop Page: https://gleam.io/5LCTz/follow-twitter-join-community-to-earn-scores-to-win-whitelist-and-nft
📖 Step-by-step guide
🔹 Complete all the tasks
🔹 Fill the form
🔹 Refer Friends For Extra Entries
📃 Information
Ink Finance is Empowers DAO like no other, where financial governance starts
🌐 Website: https://inkfinance.xyz/
📢 Notes
💎 Completes all tasks reward 120 INKR Scores/each.
Disclaimer: Please do your own research before joining to any airdrops project, also airdrop is 100% free. Don't send any fee or penny for receiving airdrop tokens. Kindly Note – Never Pay Any Amount For Claiming Airdrop & Presales/IDO.
Related Airdrop: