Heroes of the Land Airdrop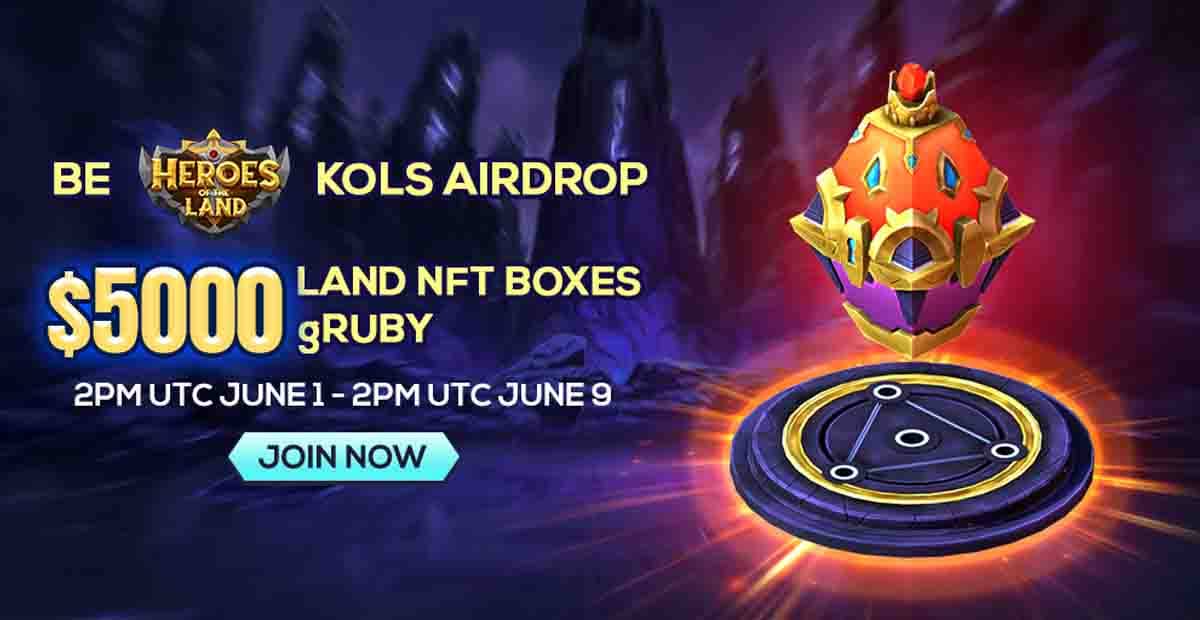 Heroes of the Land Airdrop is worth 500,000++ gRUBY for 1,000 winners.
🚀 Airdrop: Heroes of the Land Airdrop
💰 Value: 500,000++ gRUBY (5,000 USDT)
👥 Referral: Yes
📅 End Date: 9th June, 2022
🏦 Distribution Date: TBA
Airdrop Page: https://gleam.io/DqCLy/be-heroes-of-the-land-kols-airdrop
📖 Step-by-step guide
🔹Complete all the tasks
🔹Refer your friends to join in the Airdrop
🔹Fill Your BEP20 Wallet Address
📃 Information
We bring you the opportunity to play with or against your favorite players with our revolutionary 2Crazy NFT platform.
🌐 Website: https://heroesoftheland.com/
📢 Notes
💎 gRUBY is the official money unit in game and you can exchange to the NFT items or cash out.
💎 we will bonus 10 gRUBY for each winner if there are more than 20,000 participants.
Disclaimer: Please do your own research before joining to any airdrops project, also airdrop is 100% free. Don't send any fee or penny for receiving airdrop tokens. Kindly Note – Never Pay Any Amount For Claiming Airdrop & Presales/IDO.
Related Airdrop: