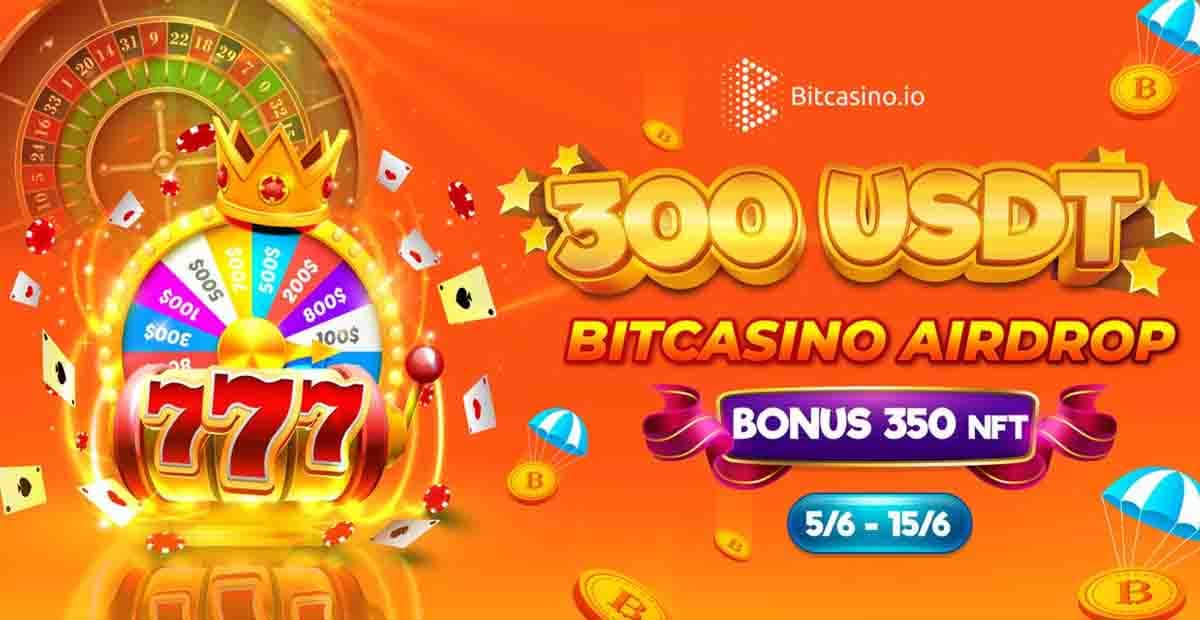 Bitcasino Airdrop with attractive rewards up to 300 usdt and 350 NFT.
🚀 Airdrop: Bitcasino
💰 Value: $300 Pool
👥 Referral: $20
📒 Partners: Evil Geniuses, 3ICE, King KaKa
📅 End Date: 15th June, 2022
🏦 Distribution Date: 25th June, 2022
Airdrop Page: https://gleam.io/rjvNB/bitcasino-300-airdrop
📖 Step-by-step guide
🔹Sign up on Bitcasino website
🔹Your usdt BEP-20 address
🔹Refer Friends For Extra Entries
📃 Information
Bitcasino first licensed & leading crypto casino. Play with $BTC $ETH $USDTUSDT $LTC $TRX $ADA and more.
🌐 Website: https://bitcasino.io/
📢 Notes
💎 10 winners for top referral: 20$/slot.
💎 10 winners for random: 10$/slot.
💎 Bonus rewads: 350 NFT (Make a deposit of at least 50 USDT, receive an NFT artwork from the Paradise Trippies Collection, worth 350 USDT a piece) .
Disclaimer: Please do your own research before joining to any airdrops project, also airdrop is 100% free. Don't send any fee or penny for receiving airdrop tokens. Kindly Note – Never Pay Any Amount For Claiming Airdrop & Presales/IDO.
Related Airdrop: